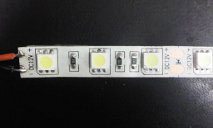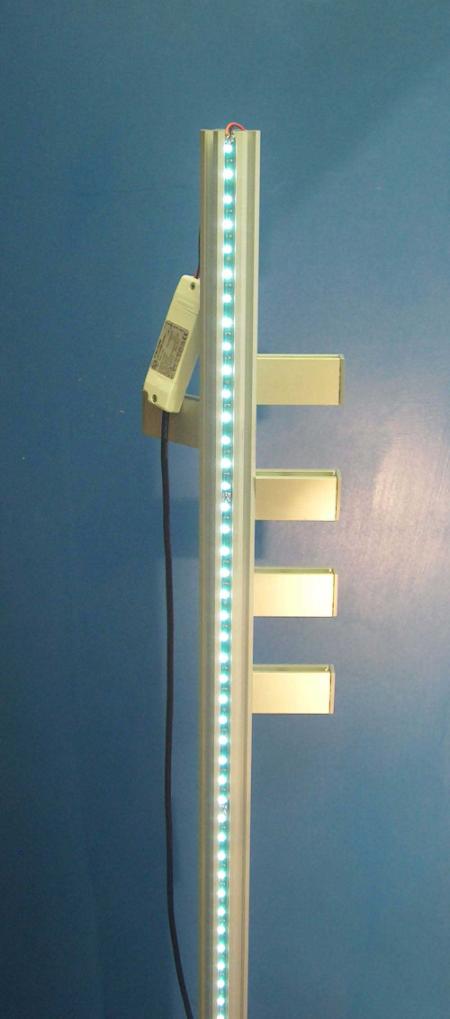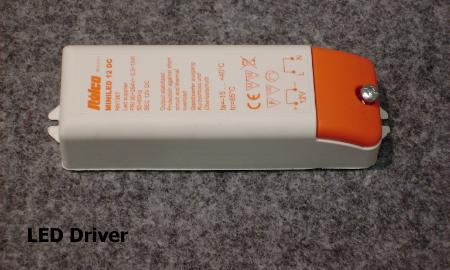 LED Light Strips
The LED Light Strip is a self adhesive, flexible strip which can be affixed to most surfaces. Delivering a massive 900 lumens per metre (A 50W halogen spotlight typically delivers 750 lumens) the flexible and adhesive backed light strip can be used as a replacement for more conventional light sources. This isn't just accent lighting, this is an LED strip with the power to light up your display.
The flexible LED Light Strips are powered by a 12 volt direct current driver making them very safe in operation. Each strip comes with short tails to wire into the driver OR we can wire them to your specification prior to dispatch.

Technical:
Current: 12v DC
Power: 14.4 Watts per metre
Width: 8mm
Cut-Points: 50mm
Length: Metre lengths up to 5 metres
Required Driver: 15 watts per metre, 12v DC output
Colour: Cool White as standard, Warm White on

request
LED Driver 15W: (Buy Now) This driver will power up to 1 metre of flexible LED strip. For longer lengths please contact us.
LED Drivers also in 40W, 50W and 100W (Buy Now)