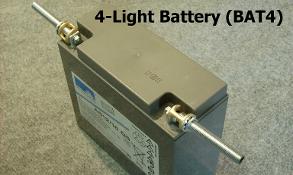 01/10/13
Many thanks for your help on the lights... we used them in 3 of the display cases and then used a different set up in a fourth case just for UV light, as the purple bulbs didn't give any UV light off (just coloured light)... the client was very happy in the end.. will catch up soon.
Best Regards
DM
They had several Hyperion 4-light battery kits
12/03/2012
Thank you so much for the great repair job you did on my lights. They arrived today and they are perfect. I really appreciate your quality of service and I wish all companies were so conscientious.
You certainly exceeded all my expectations and I will certainly recommend you to anyone else looking for display lighting. Thanks again.
Kind regards
Paul Chilton
www.primephotography.co.uk
Paul had the Janus on a bulldog clip in black