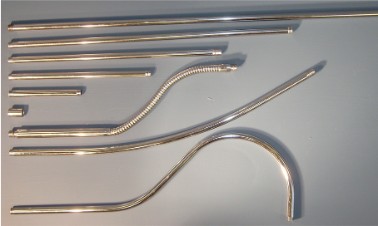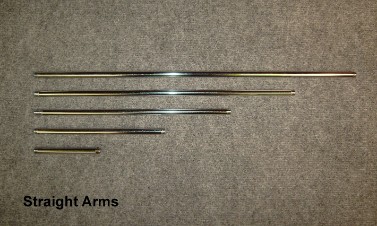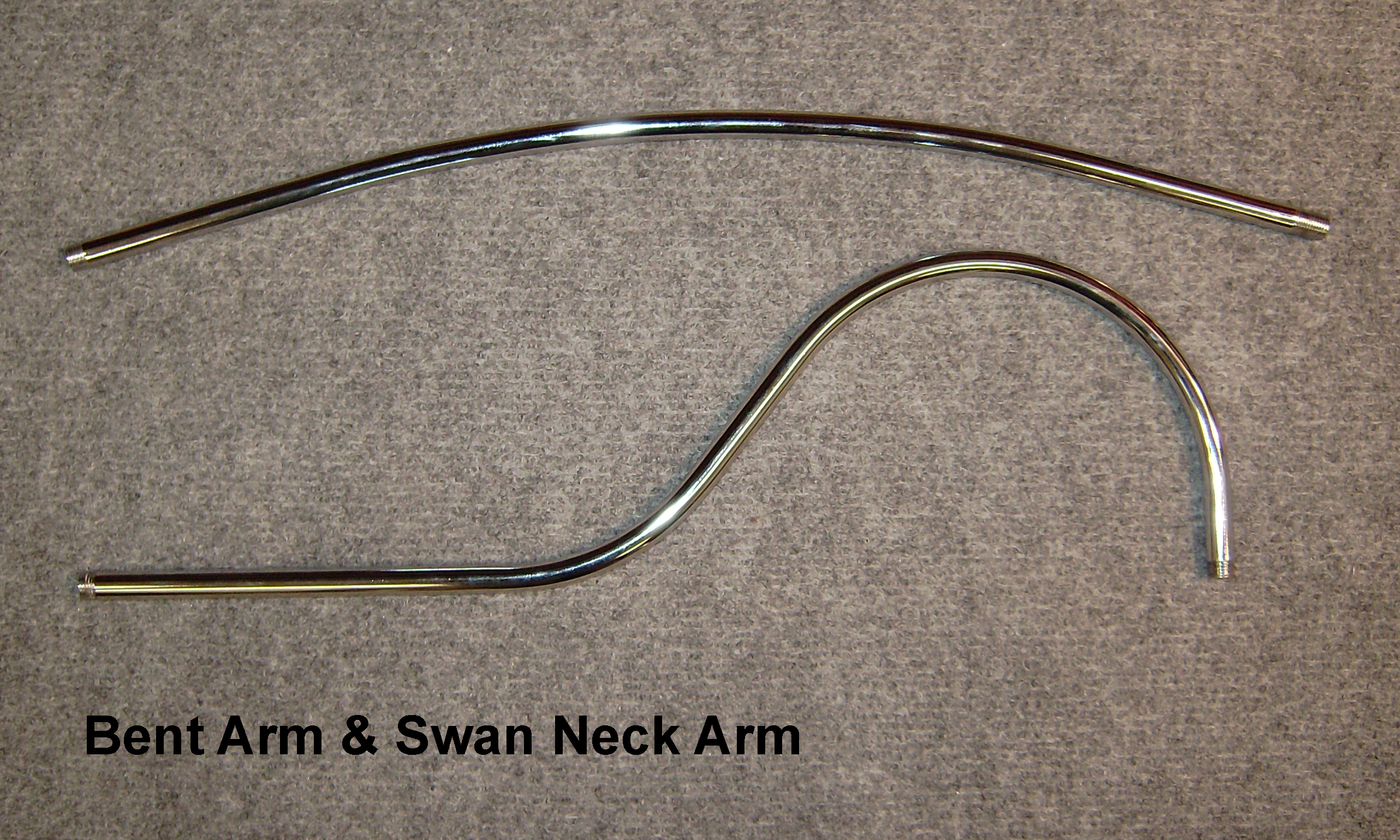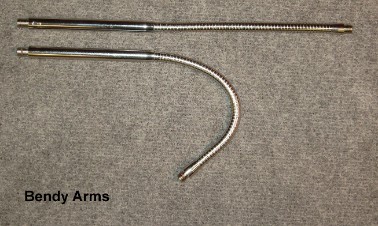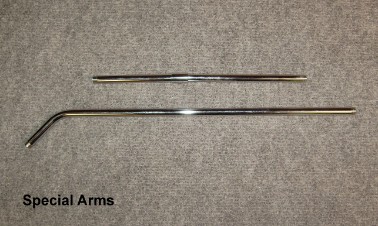 Arm Options:
Because we manufacture all our lights (except the Amalthea) here in the Sheffield area we are able to assemble any of the light ranges to your specific requirements. Part of our suite of options are the number of arm lengths and styles we have available. As well as standard length straight arms (100, 200, 300, 400 and 500 mm) we also stock a swan neck arm, a bent arm and a bendy (flexible) arm. We can also manufacture an arm to your specific requirements, whether that is a specific length or a specific shape.
Straight Arms:
100 mm
200 mm
300 mm
400 mm
500 mm
We can also easily connect standard lengths together using a barrel coupler giving 600 mm, 700 mm and 800 mm.
We have provided straight arm lengths of up to 1.3 m as specials
All our spotlights can also be flush mounted onto ceiling plates, cabinet brackets or tube clamps without any rod at all
Bent Arms:
Our off the shelf bent arms are:
the bent arm
the swan-neck arm
We can bend arms to your specification at extra cost, but you must remember that because these are non-standard, the lead time for delivery can be up to 4 weeks (call to discuss your requirements)
Bendy Arms:
These are only available on our low voltage ranges of lights (because of the internal tube diameter) and as standard we sell a 350 mm arm. The first 140mm (measured from the foot) is a fixed straight arm and then the next 210mm to the light head is bendy (flexibly) so that you can adjust the light head to the position you require.
An option often pursued with the bendy arm is to re-configure the light head so that the arm terminates in the light head (without a swivel joint), thus streamlining the design and potentially reducing the cost. To discuss options or to see sample images, please call us.
Special (Bespoke) Designs:
We can manufacture an arm to your specific requirements and can join all our arm lengths and styles together with barrel couplers (see top image). Call us with your specific requirements.