Mimas Ceiling Bracket 400mm Chrome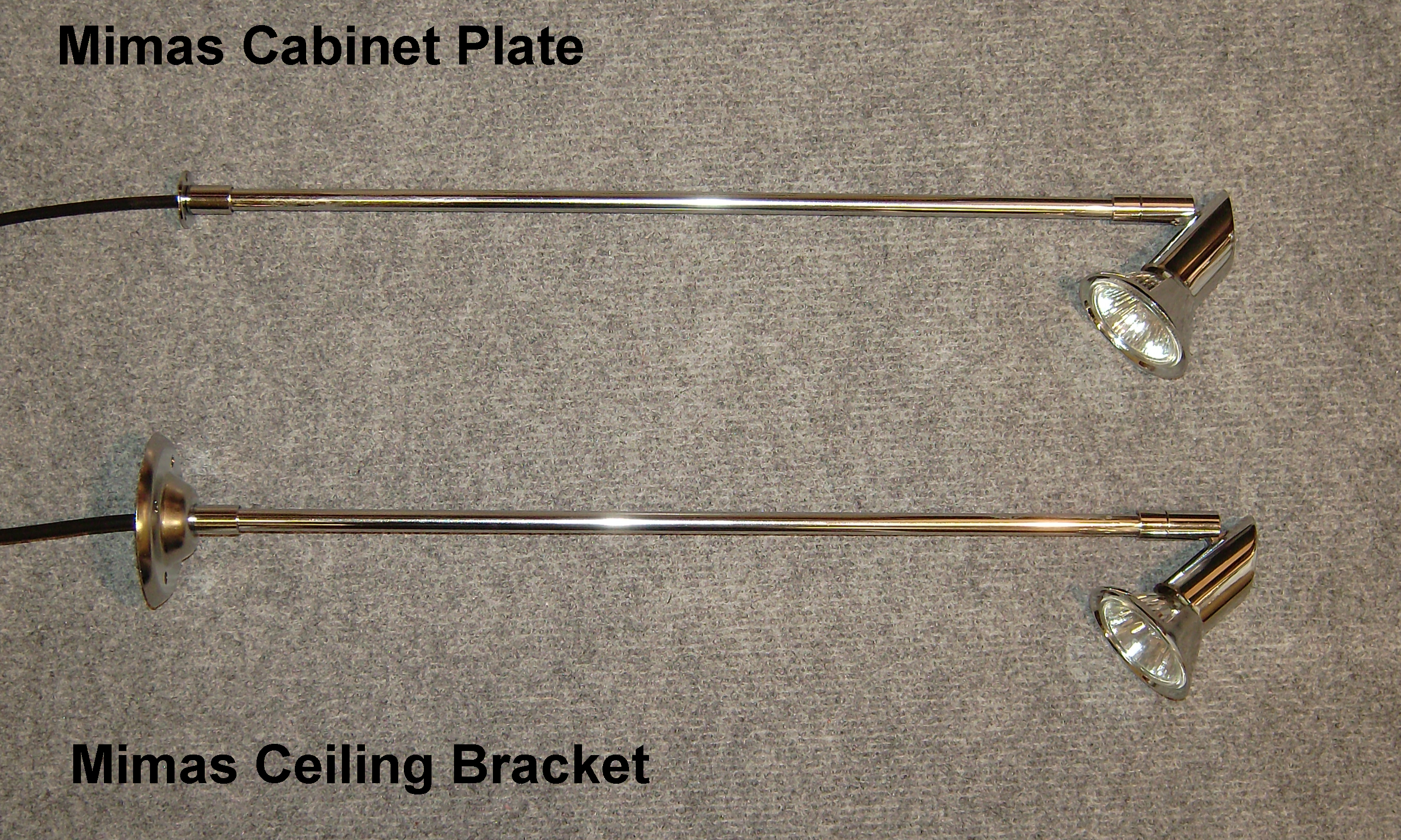 £ 38.40
Mimas Ceiling Bracket: The Mimas 12V halogen exhibition light mounted on a ceiling bracket for fixing to walls and ceilings and fixed exhibition stands
Mimas Cabinet Plate 400mm chrome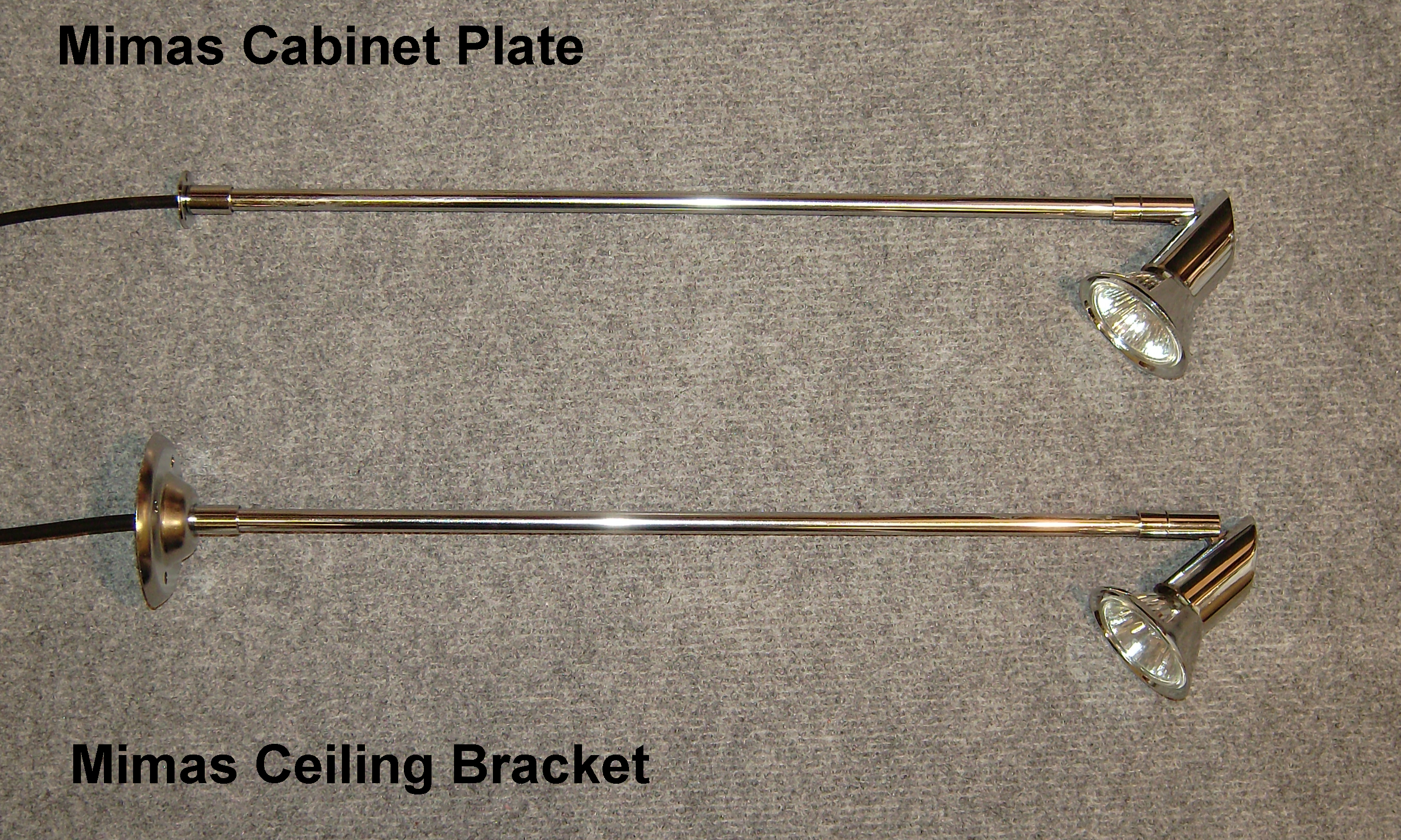 £ 38.40
Mimas Cabinet Plate is a 12v halogen diachroic spotlight mounted by a tiny cabinet plate. This is ideal for built exhibition stands or shop fitting. The light requires a transformer which we can supply
Mimas Klamp-on 400mm chrome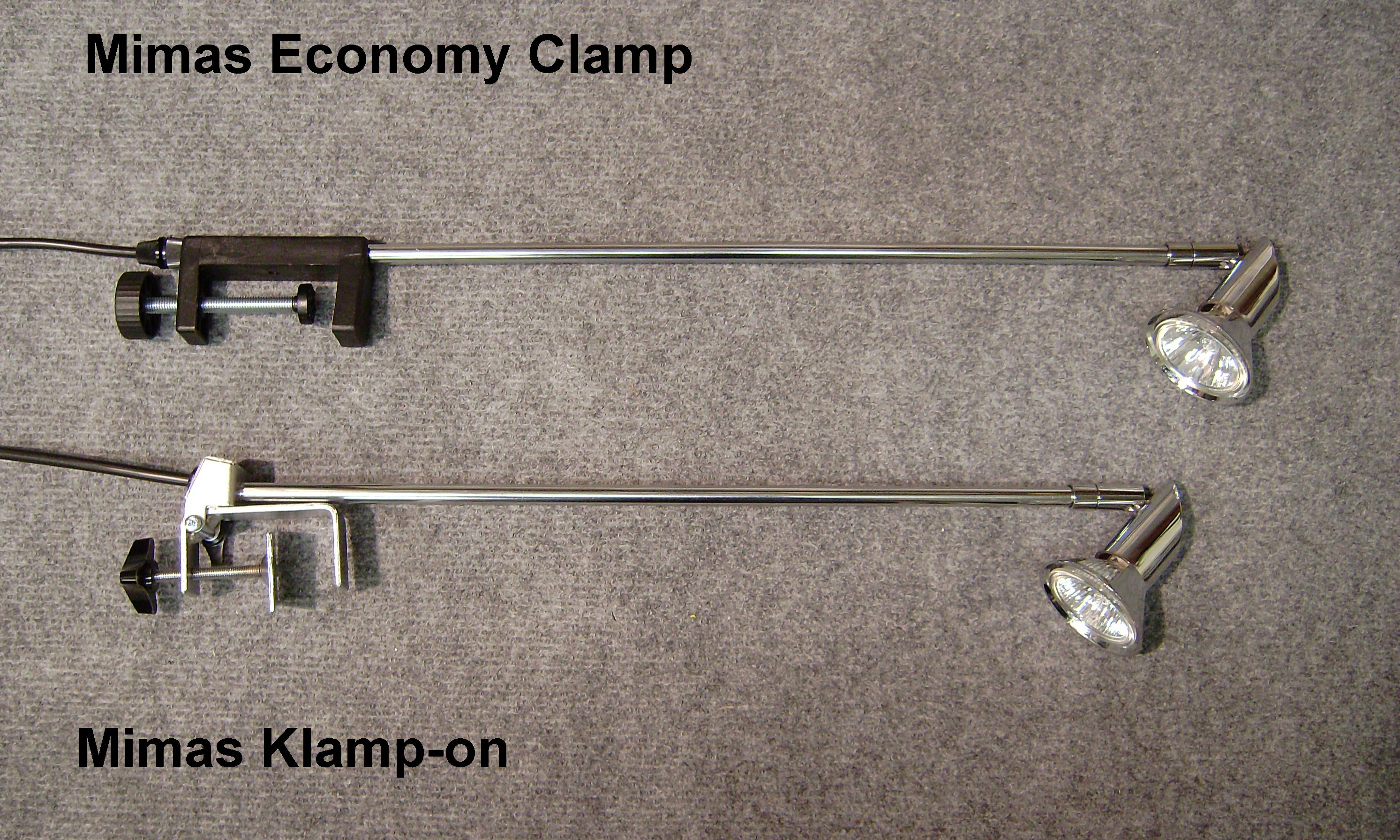 £ 51.60
Mimas Klamp-On is a very versatile, 12V halogen diachroic spotlight with a klamp mount allowing the light to be positionned from the horizontal to the vertical.
Mimas Economy Clamp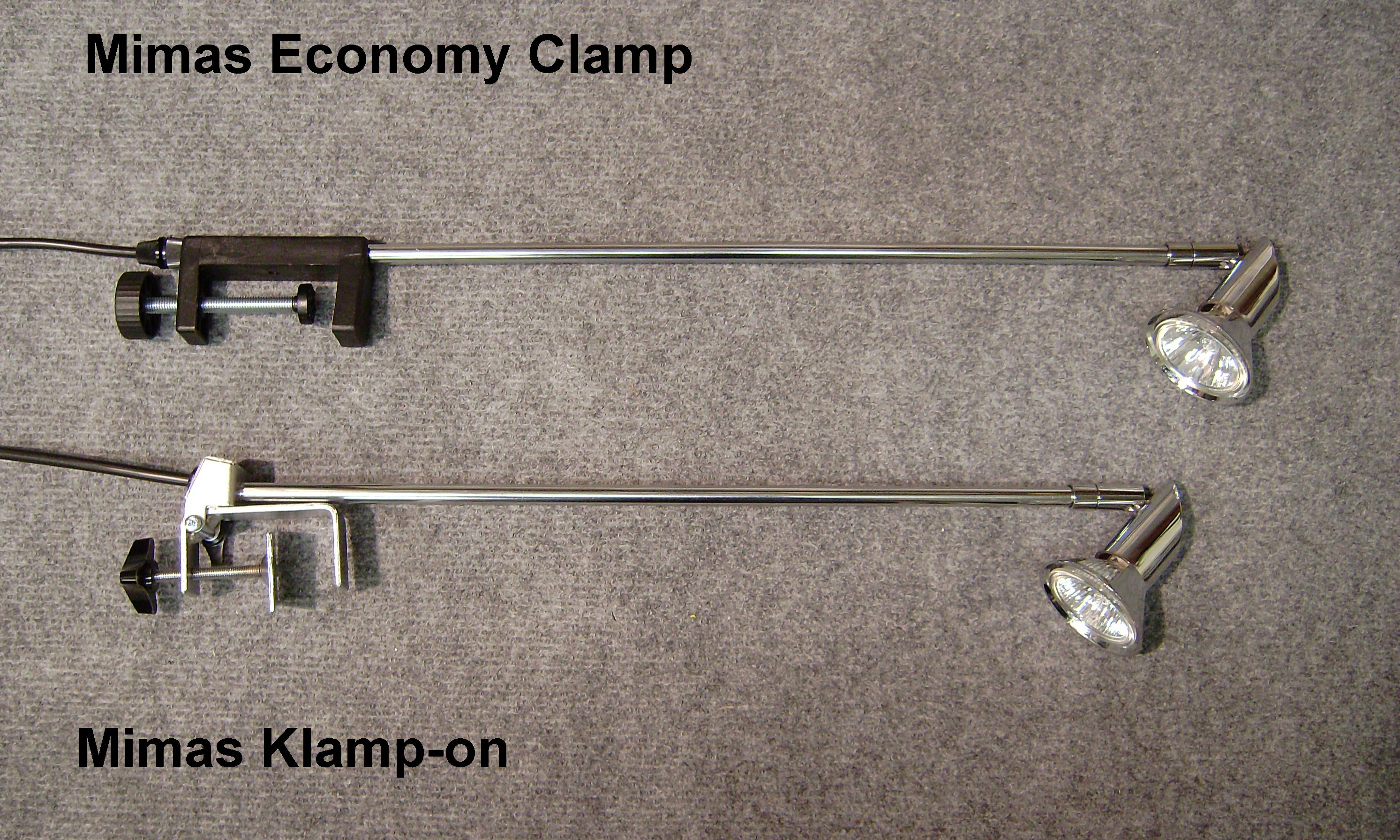 £ 38.40
Mimas Economy Clamp: The Mimas Economy Clamp is a low voltage halogen spotlight with a 400mm arm and a chrome finish.
Options:
Colours: Available in chrome.

We can match your colour scheme by request and at extra cost.
Arm Options: 100mm, 200mm, 300mm, 400mm (same price) & Swan Neck & 400mm Bendy Arm at extra cost.

We can manufacture the lights with a specific arm length by request and at extra cost
Bulb Options: The Mimas uses the MR16 (GU5.3) 12V Diachroic Halogen Bulb. Our standard bulb is the 50W, 36 degree, 5000 hour bulb
Also stocked: 35W; 50W 60 degree; Coloured (Magenta, Yellow, Blue, Red & Green); and Whitestar (Jewellery) bulbs
Transformers: Eazy-Uze 4-light packs available (complete with 4 Mimas lights on your choice of mount with 3m cable terminating in a jack plug,

4 bulbs, one 4-way jack socket transformer, and a re-useable correx carry case).
60VA in-line transformer
Other transformers available include 105VA, 250, 110V (USA use) and 5-way jack socket transformers

All photographs above in chrome finish with 400mm arm