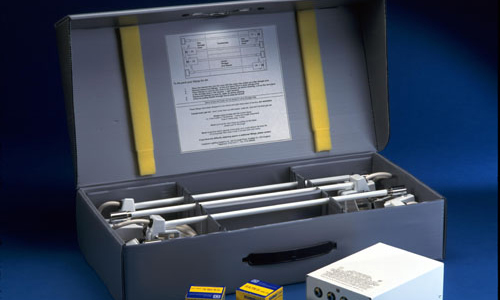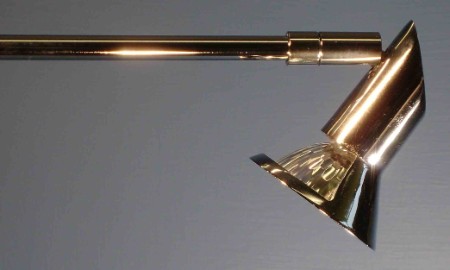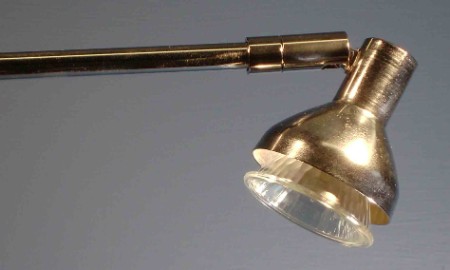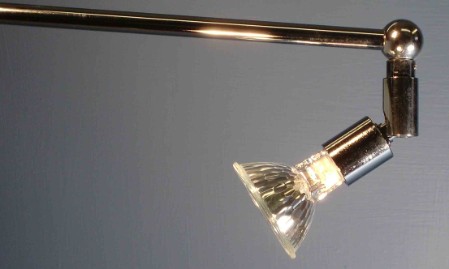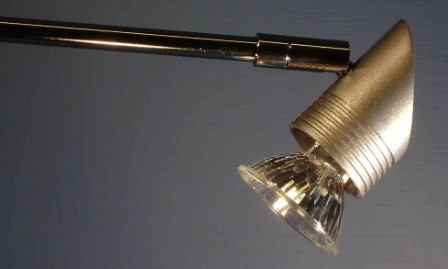 Eazy-Uze - Low Voltage Lighting System BUY NOW

Eazy-Uze exhibition stand lighting is the simplest and yet most versatile way to buy and use 12v spotlights. The Eazy-Uze system packs all you need into a re-usable carry case containing 4 lights lights, ideal for most small shell stand schemes (we recommend one light per meter of wall). This is 12v spotlights at their simplest. Each Eazy-Uze exhibition stand lighting system contains:
1 x 200VA JP4 transformer with a 3M mains and 4 jack sockets
4 x Low voltage lights (you choose range and attachment) with a 3M cable terminating in a jack socket

4 x 50W diachroic halogen MR16 spotlight bulbs
1 x Correx re-usable carry case
Simply plug in and turn on - it's child's play

The
Microspot Eazy-Uze
: Ideal for the rough environment of the exhibition hall. This is our best selling exhibition stand lighting kit and has been exported all over the world.
The
Mimas Eazy-Uze
: Ideal when a stylish design needs to give your exhibition an air of sophistication. This is a quality display lighting system for the discerning customer
The
Telesto Eazy-Uze
: The bulb is part shielded within the lightweight housing
The
Hyperion Eazy-Uze:
Economical and minimal when your lighting needs to be understated.
The
Janus Eazy-Uze
: Where stylish design meets hard working cast aluminium
Options:
Colours: Microspot Chrome Matt Black White

Mimas Chrome

Telesto Chrome Matt Black

Hyperion Chrome Matt Black

Janus Matt Black Aluminium

We can match your colour scheme by request and at extra cost.
Arm Options: Normally supplied with 400mm arms but other standard arm lengths are available (100, 200, 300mm)

We can manufacture the lights with a specific arm length by request and at extra cost
Bulb Options: MR16 (GU5.3) 12V Diachroic Halogen Bulb. Our standard bulb is the 50W, 36 degree, 5000 hour bulb
Also stocked: 35W; 50W 60 degree; Coloured (Magenta, Yellow, Blue, Red & Green); and Whitestar (Jewellery) bulbs

and 100W (different specification cabling)

Transformers: Eazy-Uze 4-light packs use the JP4 transformer usually supplied in black (white also available)
All photographs above in chrome or aluminium finish
BUY NOW ON-LINE SEE BELOW