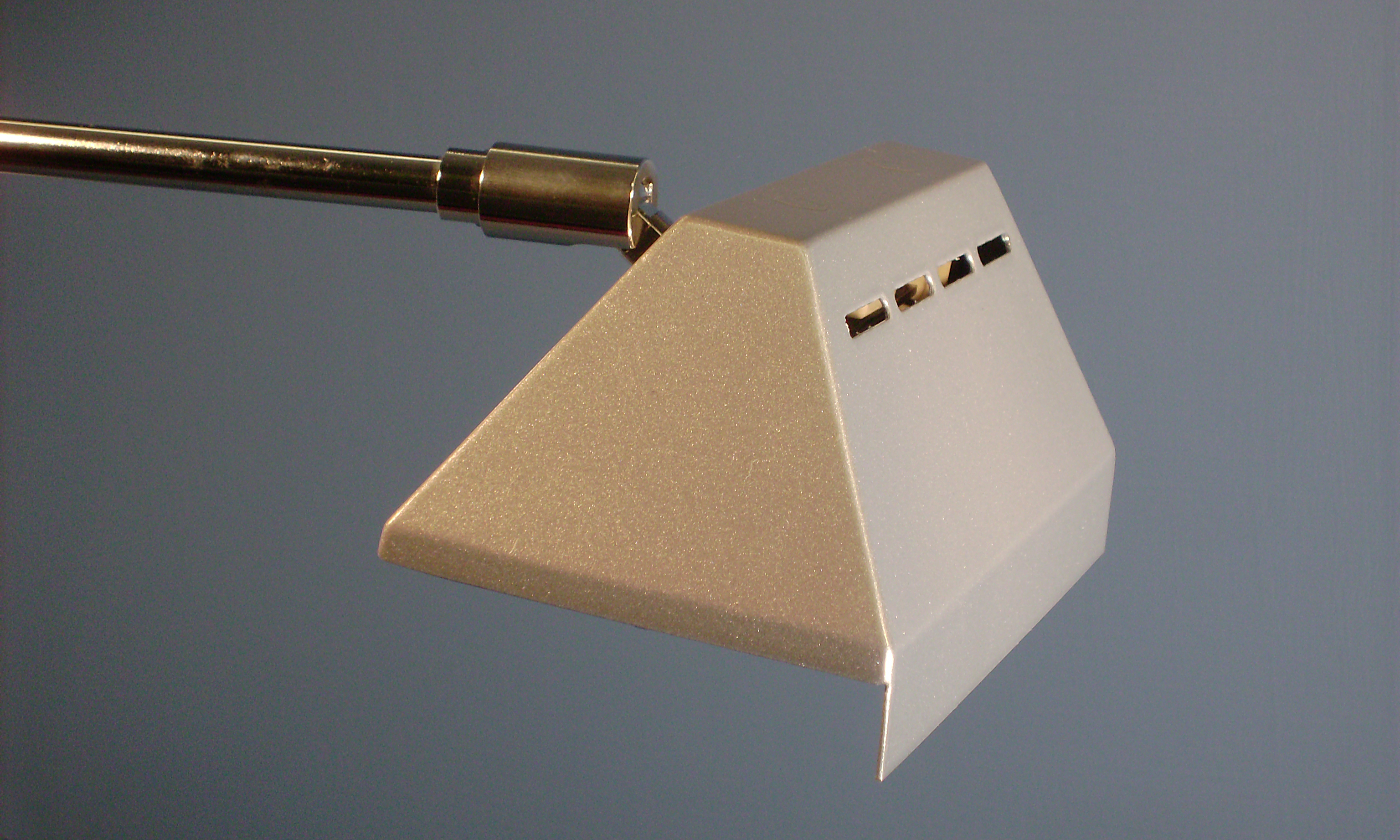 Available Options:
Fixed Mounted or Removeable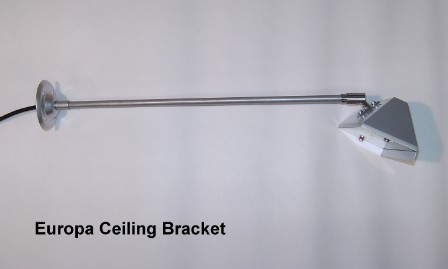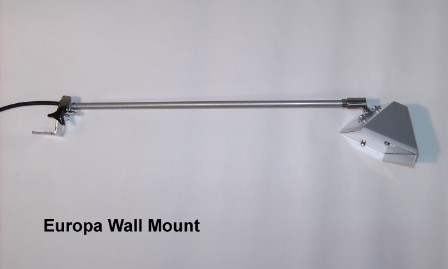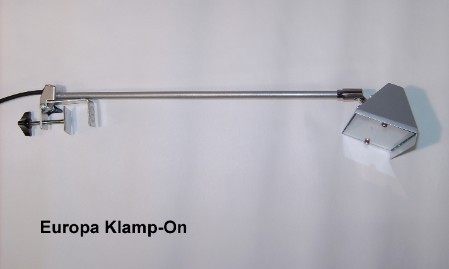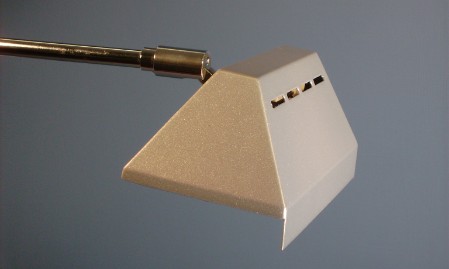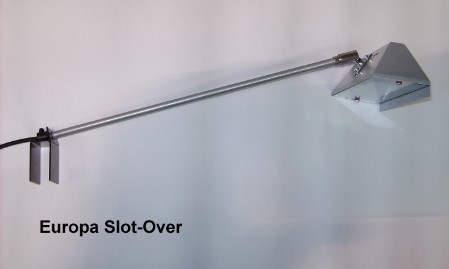 Europa - 200 watt Halogen Floodlight
The Europa linear halogen floodlight dispenses a massive 200 watts of beautiful white light to bring your products and graphics to life. These Europa halogen floodlights are ideal for washing large display areas with light, or where you have large graphics in need of illumination. The Europa Light is a robust yet stylish light capable of withstanding the rigours of the life of a travelling exhibition, but equally at home in a static exhibition or shop fit-out.
The Europa halogen floodlights are mounted on a 180 degree swivel joint for maximum versatility. They have a steel housing and an easily removable heat resistant glass cover over the linear halogen bulb. When your display needs a brilliant flood of light, the Europa hits the spot.
To directly mount onto a wall or ceiling we have two options:

Europa Ceiling Bracket (CB)
is 74mm diameter with 4 screw holes. This is ideal for built exhibition stands or shop fitting.
Europa Wall Mount (WM)
is designed to mount the light onto the top of a wall using 2 screws (not provided). With the Europa head, the arm can only be mounted horizontally.










To mount and dismantle your lighting we can offer the following four removable options:
Europa Klamp-On (KO)
is a robust clamp allowing the arm and head to be project horizontally from the wall or mount. The klamp-on adjusts from 16mm to 60mm
Europa Clip-on (COMK)
is a simple cantilevered clip for shell-schemes, aluminium profile exhibition systems and board systems with grooves. Slotted into the groove or profile the light is simply held in place by gravity. Very simple to use.


Europa Banner Bung (BB)
was designed for simple insertion into exhibition banners which have a hole in the upright pole. Because of their simplicity they can also be used in some aluminium profile exhibition systems and in any built stand by drilling a hole into the mounting point. Available in 8, 10, 12, 14mm bottom diameter

Europa Slot Over (SO)
is a saddle which slots over a board or profile. Easy on: easy off
Options:
Colours: Available in silver, matt black or white

We can match your colour scheme by request and at extra cost.
Arm Options: 200mm & 400mm (same price)

We can manufacture the lights with a specific arm length by request and at extra cost
Bulb Options: The Europa uses the R7 Linear Halogen (117mm) Bulb. Our standard bulb is the 200W, 2000 hour bulb
Also available 100W and 160W bulbs

All photographs above in silver finish with 400mm arm